Earn Argentine pesos, the government there gives you money to explore the country with the program Tesoros Argentinos, making your trip unforgettable.
Hello, standby explorers! I'm China, a Northeasterner, cinephile, and declared fan of the incredible Argentina. Today, I have a super tip for you: Tesoros Argentinos, a program that allows you to earn Argentine pesos, making your trip an unforgettable and more economical experience!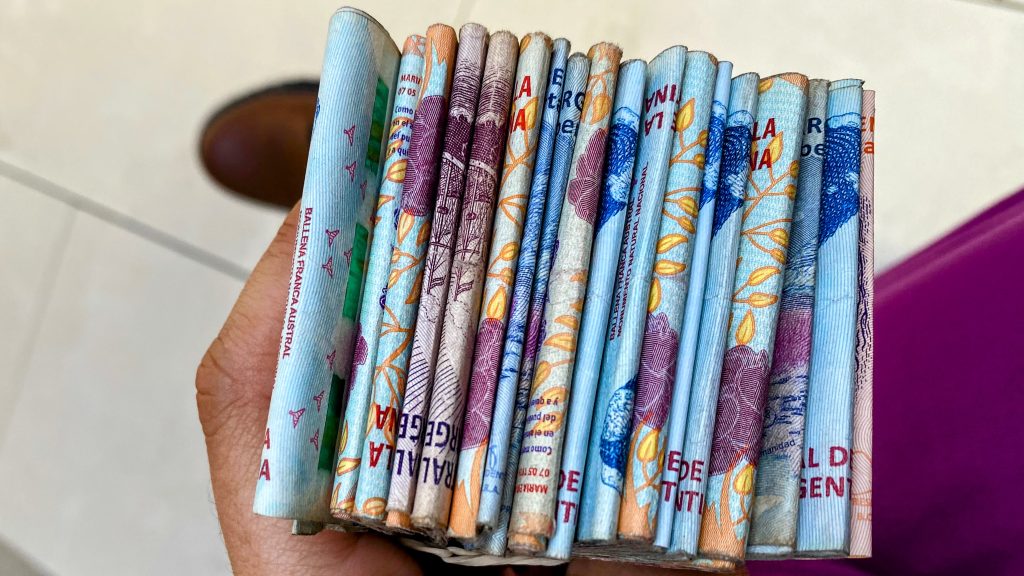 The Essence of Tesoros Argentinos – Earn Argentine Pesos to Spend
First and foremost, Tesoros Argentinos is an incredible program created by the National Institute of Tourism Promotion. It's designed for you, the foreign tourist, who plans to explore the wonders of Argentina without spending a fortune.
So, the idea is to provide tourists with a digital Gift Card full of points that can be exchanged for unparalleled experiences throughout the country.
From wine tastings in Mendoza to adventure tourism in Patagonia, you'll discover the fascinating local history and culture, with a range of over 1,500 experiences that will turn your trip into a real treasure hunt.
Earn Argentine Pesos: How to Join the Adventure?
To participate, registering for the Tesoros Argentinos program is a simple process. First, you need to take a photo of your passport and the proof of your flight or accommodation. Then, visit the official program website and submit these documents.
Once you've done this, wait for the confirmation email that will take you to the platform registration. Once registered, your points will be activated 15 days before your trip, allowing you to start exchanging those points for experiences ranging from adventure tourism to gastronomy (don't forget to try the famous empanadas and medialunas!).
The Experiences of Tesoros Argentinos!
Gastronomy
First, let me tell you this: if you enjoy good food, you'll love Argentine gastronomy.
With your points, you can try an authentic asado, their barbecue. And the empanadas? Ah, the empanadas… Imagine learning to make these delicacies in a cooking class? But it doesn't stop there! You can also taste wines in Mendoza and try alfajores, dulce de leche, and medialunas (I miss my breakfast in Buenos Aires…).
Wellness
So, if you're someone who loves to relax, you'll feel in heaven with Tesoros Argentinos. There are massages, visits to thermal water spas in Entre Ríos, and even yoga classes with the Andes in the background. Can you imagine? It's to renew your energy and come back fully recharged!
Adventure
On the other hand, if you're the adventurous type, Argentina has exactly what you're looking for. You can do trekking in Patagonia, kayak on Lake Nahuel Huapi, and explore the Andes on horseback. The landscapes are breathtaking! Trust me, you won't regret it.
Entertainment
Last but not least, for those who love culture and entertainment, Buenos Aires is paradise. With your points, you can attend a tango show (go to a Milonga, much more interesting and Porteño), visit the Teatro Colón, and take tours through the colonial cities of Salta and Jujuy. And if you're a football fan, you can even watch a match at the Bombonera or Monumental.
Seriously, the possibilities in Tesoros Argentinos are endless. There are experiences for all types of tastes. Whether you're a fan of food, adventure, relaxation, or culture, Argentina has it all and more.
Need More Information?
No worries! The official Tesoros Argentinos website is full of information to help you plan your dream trip. So there, you'll find all the details about the program that lets you earn Argentine pesos, plus you can register and start planning your trip. It's important to note that only tourists aged 18 and over can participate in the program. So, get ready to explore Argentina and its hidden treasures!
Attention: Tesoros Argentinos Takes a Short Break!
An important reminder for you who got excited about the Tesoros Argentinos adventure: the program will take a short break in registrations starting on July 15th. But don't worry! From August 15th, registrations will be reopened, and you can sign up again.
Second Edition of Tesoros Argentinos: Receive Double Argentine Pesos
But wait! We have big news: the second edition of the Tesoros Argentinos program will come with an exciting surprise! Imagine having the chance to live even more incredible experiences in Argentina… that's exactly what's going to happen! The second edition of Argentinian Treasures will bring double the points so you can earn Argentine pesos, converted into experiences! That's right, the amount of points you can earn will be doubled, giving you more opportunities to explore the rich culture and beautiful landscapes of Argentina. Be sure to mark the reopening registration date on your calendar and get ready to enjoy even more benefits with Tesoros Argentinos.
Lastly, what did you think of the tip? Earning Argentine pesos while traveling is a great idea! Leave your experience in the comments or share this post with someone who's going to Argentina soon!